Es kommt ein neues, fettes Update! Ich habe den wichtigen Teil unten fett markiert

*Hello Survivors! * We hope you've all been having a great time playing ARK! We've loved all the pictures, the tweets, the videos, everything! The feedback especially, positive and the negative, is tremendously helpful for us to improve the game and take it to the next stage! Now we've got a fun ARK-wide special event to announce: with the upcoming release of the latest movie from our favourite franchise, Jurassic World, we will be hosting a week full of fun events and content as a thank you for all the support you've shown!
-Clears Throat and does best John Hammond Impression-Welcome to… Jurassic ARK!
Screenshot Contest
Firstly, we'll be kicking off the show with a screenshot contest! Each day from Tuesday until Sunday we will be selecting at least one winner every day who has taken a screenshot which matches our criteria the best!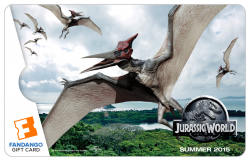 Every day will have a different theme and we're hoping we'll get to see a ton of snazzy shots from all and every brave Survivor, we'll compile the runner-ups along with the winner into a post and tweet the winner. Each daily winner will each receive a $100 Jurassic World Fandango E-Giftcard for you to go with your friends and family to watch the new film! Submissions should be sent to [email protected], and received by 4pm EST each day. The winners will be announced at 5pm EST via twitter and your giftcard will be e-mailed to you.
Here are the themes for the coming days :)!
JURASSIC ARK CONTENT UPDATE!!
This Friday we will have a mammoth-sized content update including: New Items, New Creatures, & New Features! (& more optimization). You guys will have tons to look forward to and it won't stop there! We'll be releasing more details on the new stuff you can expect to find and experience in the run-up to our favorite movie, which we hope you'll all see with us on Friday!
Thanks everyone! Hope you've had fun playing and putting up with us and our intense patch schedule <3. We really appreciate all the support and can't wait to turn up (♪(┌・。・)┌) the gear and continue to make ARK the best large-scale survival experience in the history of man-or-dino-kind!
All the best, Your Community Manager Jat & The ARK Team
Quelle: hier